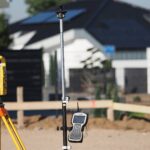 Welcome to Professional Liability Brokers, one of the UK's leading professional indemnity broker. We provide comprehensive insurance solutions tailored to meet the unique needs of businesses and professionals across a wide range of industries.
At Professional Liability Brokers, we understand the risks and challenges that businesses face in today's complex and ever-changing business environment. That's why we offer a range of professional indemnity insurance policies that provide comprehensive coverage against a broad range of risks, including professional negligence, breach of duty, and errors and omissions.
Our team of experienced insurance brokers works closely with our clients to understand their specific needs and design insurance solutions that meet their unique requirements. We work with a range of insurers to ensure that our clients receive the best coverage at competitive rates.
Whether you are a small business owner, independent professional, or a large corporation, we have the expertise and resources to help you manage your risks and protect your business from potential liabilities.
At Professional Liability Brokers, we are committed to providing our clients with the highest level of customer service and support. Our team is available to answer your questions and provide you with expert advice and guidance whenever you need it.
Why Choose Professional Liability Brokers?
We have a wealth of experience in the Professional Indemnity Insurance Industry, with a proven track record of delivering tailored solutions to our clients.
Our team of experts are highly knowledgeable and stay up-to-date with the latest industry trends and regulations, ensuring that you receive the best advice and support.
We work with a panel of top-rated insurers to find the most competitive premiums for your business.
Our Services
Professional Indemnity Insurance: Our bespoke professional indemnity insurance solutions are designed to provide comprehensive protection against claims of negligence, breach of duty, or errors and omissions.
Cyber Liability Insurance: Cyber risks are a growing concern for businesses in today's digital age. Our cyber liability insurance solutions provide comprehensive cover against a range of cyber risks and help you manage the aftermath of a breach.
To learn more about our Professional Indemnity Insurance Policies and how we can help you protect your business, please contact us today. We look forward to working with you.