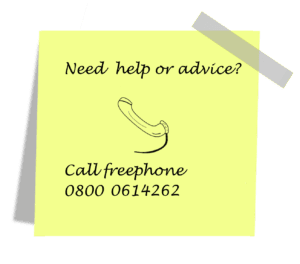 Professional Liability Brokers Ltd will do its best to provide you with a high level of service and Customer care every time. However, sometimes things can go wrong and we may fail to meet your expectations. Our internal Complaints procedures allow us to deal with Complaints fairly, effectively and promptly. If you think we have let you down, please tell us why.
What you need to do if you have a Complaint
You should raise your Complaint with us by telephone, email, letter, or in person to:
Professional Liability Brokers Ltd, 3rd Floor, 70 Gracechurch Street, London. EC3V 0HR
Email: complaints@plb.insure
Tel: 0800 0800 061 4262
There are a few things we'll need from you to find out about the current status of your policy/claim:
Your policy number. This is the most important of all as it will help us to find your details easily and where possible understand how best to rectify the situation.
Details of what went wrong. Please give us as much detail as possible. Where necessary please include the dates of your interactions with us and key events which are relevant to your complaint.
How can we contact you? Just in case we need to speak to you further, please include some contact details and a preferred method of contact (e.g. phone or email).
How we will handle your Complaint
We will endeavor to resolve your Complaint as quickly as possible. If we are unable to resolve your Complaint by close of business on the third business day after receipt, the Complaints team at TEn Insurance Services Ltd will:
Acknowledge your Complaint promptly and in writing
Work with us to investigate your Complaint
Advise you of the person dealing with your Complaint and how you can contact them
Provide a final response to your Complaint within 8 weeks of receipt
If a resolution cannot be reached or if you are dissatisfied with the Final Response, you have the right to refer your complaint to the Financial Ombudsman Service, free of charge but you must do so within six months.
If you do not refer your complaint in time, the Ombudsman will not have the permission of TEn Insurance Services Ltd to consider your complaint, and so will only be able to do so in very limited circumstances. For example, if the Ombudsman believes that the delay was as a result of exceptional circumstances.
Contact details are as follows:
Address: The Financial Ombudsman Service, Exchange Tower, London, E14 9SR Tel: 0800 023 4567
Email: Complaint.info@financial-ombudsman.org.uk
Further information is available on the Financial Ombudsman Service website www.financial-ombudsman.org.uk